Vegan barbecue sauce
No vegan barbecue is complete without a selection of vegan barbecue sauces. From the sweet ketchup to the creamy mayo, from the smoky barbecue sauce to the spicy chilli sauce, you have to make sure there's something for everyone.
Not only are sauces essential for the vegan barbecue, but they are so easy to make! Many of them require no cooking at all, just a bit of chopping, blending and whisking. It's also so easy to make traditional sauce recipes vegan – swap egg for aquafaba (the liquid in chickpea and beans tins), and find a gluten-free/vegan Worcestershire sauce. Most other ingredients in barbecue sauce are vegan anyway!
So here are a few of our favourite recipes, along with some hints and tips along the way.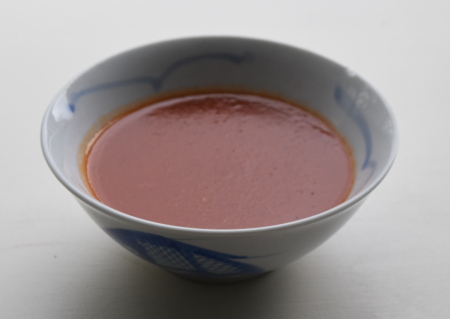 vegan barbecue sauce Recipes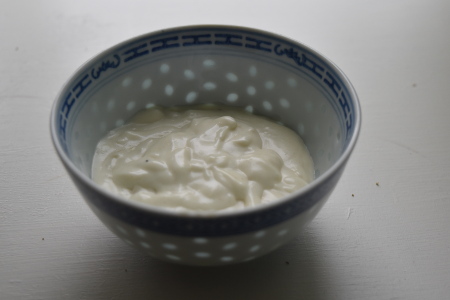 Seasoning - less is more
It's very easy to over season and over spice vegan barbecue sauces, but sometimes less really is more. Remember, you're making the sauce to complement your vegan barbecue food, not smother it. I have to admit that I'm a bit of a chilli addict, so for me it's very easy to set my mouth on fire, annihilating all other flavours – but then I can't actually appreciate the food I've cooked. Therefore, when you've worked so hard to make a delicious burger or a flavoursome flatbread, give yourself some credit and let yourself taste it!
One example of when to be wary is when making mayo. It's very tempting to get overexcited at the extra virgin olive oil, but I find that the overly rich flavour gives mayonnaise a bitter taste – go for the mildly flavoured rapeseed or sunflower oil, allowing you to enjoy the creaminess of the mayo.
It's also easy to go overboard with the smoked paprika. But it's a barbecue sauce, right? It's gotta be smoky. True, but remember when you cook anything on the barbecue, there will be the natural smoky flavour from the charcoal and you don't want to completely mask that. Also, smoked paprika can become overpowering very easily, so watch out!
Storing sauces
The recipes I've written are for small batches – so that you can eat them on the day, or within a few days of making them. However, if you want to store some for a bit longer, I would recommend that you put it into an airtight container in your fridge. I suggest that you store these sauces for no longer than a week, just to be on the safe side.
That said, the joy of vegan barbecue sauce is that there is never any egg to worry about, so it's less likely to go off as quickly - just stick to airtight containers and don't eat anything with mould on!
Consistency - your choice!
With any of these recipes, you are free to change the consistency of the barbecue sauce as you like. I generally lean towards a smoother, spreadable consistency, but if you like your lumps and chunks, just go ahead and chop up your ingredients a bit more roughly!
Using blenders and food processors are also good tools for controlling consistency. If you want a more textured sauce, don't blend it up as much – simple as that!
Coordinate your cooking
So you need some aquafaba to make vegan mayo, but that means there are beans left in the can. How about you make some butter bean and sweetcorn burgers?
So you've made some bean burgers, but there's a load of aquafaba left in the bean can. Why don't you make some vegan ranch sauce?
Try not to let anything go to waste! True, there is only so much mayonnaise that you can eat, but what about using aquafaba for Yorkshire puddings, or meringues? Whether or not you make it on a barbecue, try and make the most out of all the ingredients in your vegan barbecue sauce.
I hope you enjoy my selection of vegan barbecue sauces – remember that this website is being updated regularly, so look out for new recipes! Thank you for visiting!
---