Easy butter bean and sweetcorn burgers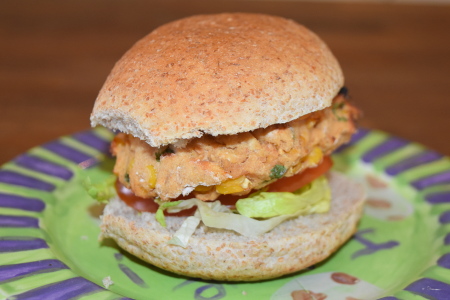 Easy Butter Bean and Sweetcorn Burgers are probably the simplest veggie burgers I have ever made. With a simple bit of mixing and blitzing, you've got yourself some delicious, sweet and juicy veggie burgers. Now this forms a very sweet burger patty, so make sure you serve it with something with a bit of tang, such as pickles or jalapeños. I also recommend serving with a punchy sauce, such as my Best Burger sauce or White Alabama BBQ Sauce – the burger sauce goes especially well!
This mixture can get a bit sticky, so the brushing with oil before popping the patties on the grill is pretty important – it's a nightmare trying to prise gluey bits of burger off the grill! If you think the burger mixture is too sticky, go ahead and add a touch more flour.
Makes 4 burgers. Prep time 10 minutes, cooking time 15 minutes.

Ingredients
400g tin of butter beans, drained (2¼ cups)
2 150g tins of sweetcorn, drained (1¼ cups)
1 clove garlic, minced
½ tsp cumin
1 tsp smoked paprika
A handful of chopped coriander
1 tbsp lemon juice
1 tsp salt
40g oats (½ cup)
30g plain flour (¼ cup)
Veg oil for brushing on the patties
Allergens: gluten (oats and flour) – easy to replace with gluten free oats and flour.
Method
If cooking on a barbecue with a lid, heat it up to 180°C (356°F). If cooking on an open grill, make sure the flames have died down and the charcoal is glowing hot.
Pulse together the butter beans and sweetcorn in a food processor – you don't need to blitz it to a complete pulp; it's always good to keep a bit of texture, not just because it's better to eat, but it helps the uncooked patties keep their shape.
Mix in garlic, cumin, smoked paprika, coriander, lemon juice and salt.
Add the oats and flour and continue to mix – this should bind the mixture together and make it less sticky.
Take a portion of the mixture in your hands and shape it to form a patty. Repeat with the rest of the mixture.
Brush the burger patties with vegetable oil on each side.
Pop the patties on the grill and cook for around 7½ minutes on each side.
Et voilà! Your easy butter bean and sweetcorn burgers are ready.
As you can see in the picture below, I served these with the Best Burger Sauce – the tanginess of the sauce really complements and balances out the sweetness of the burger and I haven't found anything that goes better!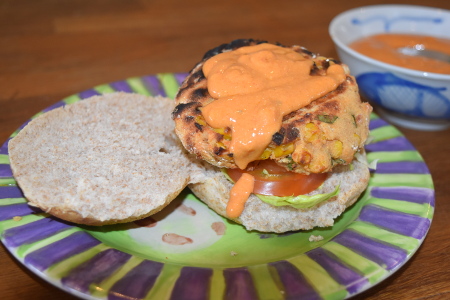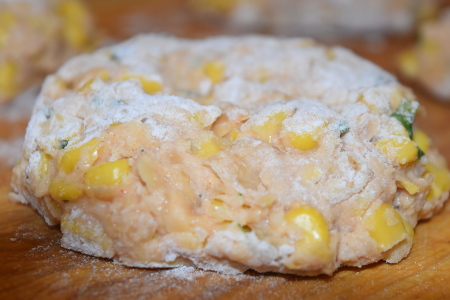 ---