Vegan Camembert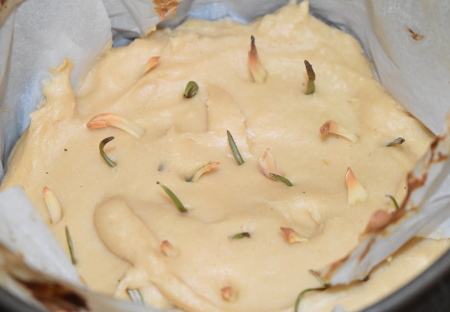 Vegan cheese is one of those things that I've never agreed with, but this vegan Camembert gave me hope! It's lovely, gooey, full of flavour and perfect for sharing…although I could happily eat an entire one to myself!
I have BOSH! to thank for the inspiration for this recipe – I saw their cooking video on Facebook for 'CamemBOSH!' and was surprised by how simple the recipe looked. In practice I was not disappointed, as making this vegan cheese was not complicated at all. I have made a couple of small tweaks to the recipe, making sure that you can get the best results possible when cooking the it on a barbecue as opposed to an oven.
This really is another great foodstuff to cook on the barbecue, as the lovely smoky charcoal flavours really enhance this fantastic cheese. If you want a to add even more smoky flavour, feel free to add some wood smoke chips to your hot charcoal as you put on the Camembert to cook.
For this recipe it is essential to use a barbecue with a lid and heat deflector stones to create an oven environment, so that the Camembert is baked to perfection. Also use a 2nd tier grill if you have it.
Serves 4 as a starter, serves 2 as a main. Prep time: 20 minutes. Cooking time: 20 minutes.

Ingredients

for the vegan Camembert mix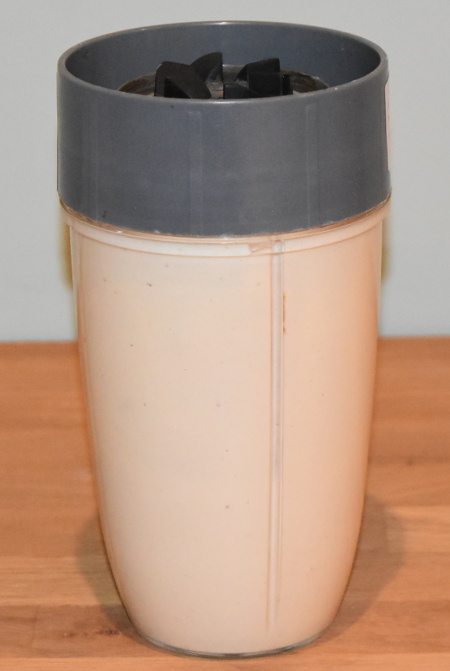 130g (1 cup) soaked cashews
1 clove garlic
2 tbsp tapioca flour
2 tsp salt
2 tbsp Nutritional yeast
2 tsp vinegar
200ml (¾ cup) warm water
Allergens: nuts (cashews)
Ingredients

for the 
vegan Camembert topping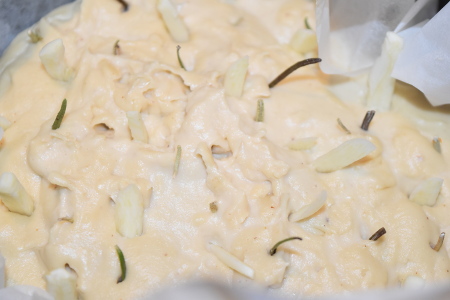 2-3 cloves garlic, cut into little sticks
a few sprigs of fresh rosemary
a sprinkling of cracked black pepper
a drizzle of olive oil
Method
Light your barbecue and heat it to 180-200°C (356-392°F), then place your heat deflector stones above the charcoal and below the grill. Put on a 2nd tier grill if you have one.
Place the cashews, 1 clove of garlic, tapioca flour, salt, nutritional yeast, vinegar and water into a blender and blitz them together.
Pour the mixture into a small saucepan, and cook on a medium heat until it visibly thickens.
Line a small, circular cake tin with baking paper, then pour the thickened cashew mixture into it.
Take the garlic sticks and rosemary sprigs and gently push them into the top of the Camembert mixture. Sprinkle on some black pepper and drizzle lightly with olive oil.
Pop your vegan Camembert onto the top grill in the barbecue and bake for around 20 minutes, until you can see a skin forming on top of it.
Take your Camembert out of the barbecue and serve immediately while it's still lovely and gooey – I recommend serving with my Smoky Chilli Garlic Tear and Share Bread. Enjoy!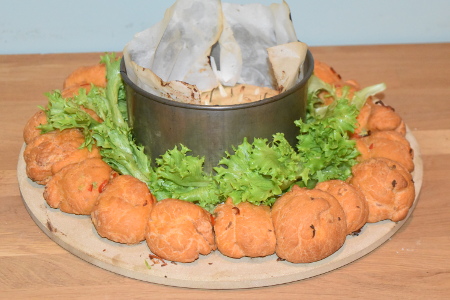 ---
Return to snacks and party food